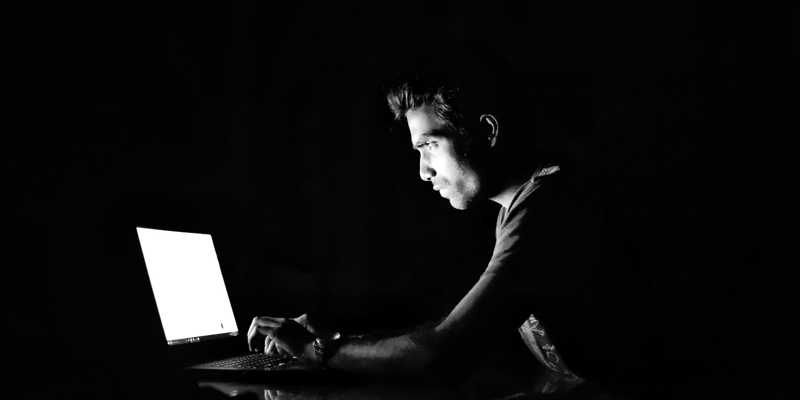 Cybersecurity

– 4 min read
10 Best Practices to Prevent Being Hacked
The threat of hackers is nothing new. For decades, users have been warned about the risk of hackers breaking into their computers and stealing or corrupting their files. Even as technology has evolved and more and more security software and management techniques are employed to prevent unauthorized entry to private networks, hackers continue to find ways to break in. The good news is that there are steps you can take to prevent being hacked.
Hacking
Hacking is a cybercrime that involves the unauthorized intrusion into a computer or a network. The purpose is to steal information or money, or to disrupt.
Signs Your Computer has been Hacked
There are a number of telltale signs that can immediately raise a red flag. These are often very simple signs, and therefore can be easily overlooked. By knowing what to look for and keeping a watchful eye for any changes, you can often curb potential threats before they become worse. Some signs to look for are:
Random pop-ups. These are often rapidly incoming, and are advertisements or links to other websites.
Fraudulent antivirus warning messages. A pop-up message indicating that your computer has been hacked from an antivirus "software" you have never actually installed is a huge red flag.
Links that try to redirect you to another website.
Ransom messages claiming you have done something illegal and need to pay a fine.
Unwanted browser toolbars. This is when new toolbars suddenly appear on your browser with seemingly helpful tools that you hadn't approved or installed.
Emails sent from your email to your contacts. Often these links bear no subject, and include a short text in the body and a link to a malware-infected website.
Random new software installed on your computer.
Passwords being declined, or emails advising that your password was denied.
10 Best Practices to Prevent Being Hacked
Keep Passwords Private
Strengthen Your Passwords
Update Your Software
Protect Against Cross-Site Scripting Attacks
Scan All Hard Drives
Only Download from Authorized Websites
Do Not Click on Random Email Attachments
Use a Secure Browser
Back Up Your Data
Train Your Staff
There are many practices to adopt which act to increase your cybersecurity. The following are the top 10 practices that we suggest to our clients that help protect against hacking.
1. Keep Passwords Private
Always click "forget" when entering your password or login. Even on your private laptop, keeping your information stored makes you vulnerable to hackers. This is especially true when signing into public networks—even when on your personal device.
2. Strengthen Your Passwords
Too often we stick to using the same password across the board. It can be tricky to keep track of many different passwords, but it is imperative to your privacy to use different passwords for all your accounts. In addition, make your passwords difficult to decode. Using capital letters, numbers, and characters, and having a password over 10 characters long is recommended to ensure maximum protection.
Software updates help prevent getting hacked.
3. Update Your Software
Yes, it's annoying when your software pops up with a request to perform an update. And yes, it is tedious and time-consuming to have to run the update and restart your computer. And yes, it almost always seems to happen when you're busy doing something else on your computer. However, the time it will take to run the update will ensure that the software operates at its maximum capacity, and acts to eliminate glitches and bugs that can be exploited by hackers. Software updates help prevent getting hacked.
4. Protect Against Cross-Site Scripting Attacks
Otherwise known as XSS attacks, hackers steal login credentials when users register into websites. Having a robust firewall is the best defence against these forms of attacks.
5. Scan All Hard Drives
Before running a used USB or a pen drive, scan the device with a USB scanner to detect any malware. Hackers are known to "drop" USB devices in workplaces with the hopes that an unsuspecting staff member will open it on their computer. Doing so can automatically install dangerous malware onto your device.
6. Only Download from Authorized Websites
When downloading software or files, ensure that the website you are downloading from is a reputable and valid website. Hackers will often buy up website URLs that are close to trusted websites and mimic their layout. One simple typo in the link can direct you to one of these fake, malware-infected websites. Double-check the spelling in the link before you download anything.
7. Do Not Click on Random Email Attachments
Take caution when clicking on any links or attachments sent in an email. Make sure you know and trust the sender, and that they have a valid reason to be sending you a third-party link. Clicking random links is a surefire way to get hacked.
8. Use a Secure Browser
Always use a secure browser. When using your device in a public setting, like a coffee shop or airport, always open your browser in private browsing mode. You never know who else is using the public network to target your private information.
9. Back Up Your Data
It's another tedious, time-consuming task—but one that can save devastating headaches in the future. Always back up your data on an external hard drive or USB, or on a secure cloud platform. Keep your laptop free of any sensitive information. You might keep a safe in your home or purchase extra insurance for your most valuable belongings. This is what backing up is—extra protection.
10. Train Your Staff
This is the most effective cybercrime prevention best practice. Keeping your staff educated and up-to-date on safe internet practices is a crucial step in preventing hacking. Nobody WANTS to be hacked—it is innocent mistakes and misinformation that puts people at the risk of being hacked. Ensuring your staff is knowledgeable about the signs of potential risks keeps your whole organization safer.
Adoption of the above 10 best practices will go a long way towards keeping your team safe from hacking.
Are you worried about your business getting hacked? Get in touch with CITI. We'll work on your cybersecurity and minimize access points that cybercriminals can use to hack you. We'll also train your staff to be vigilant of attacks.