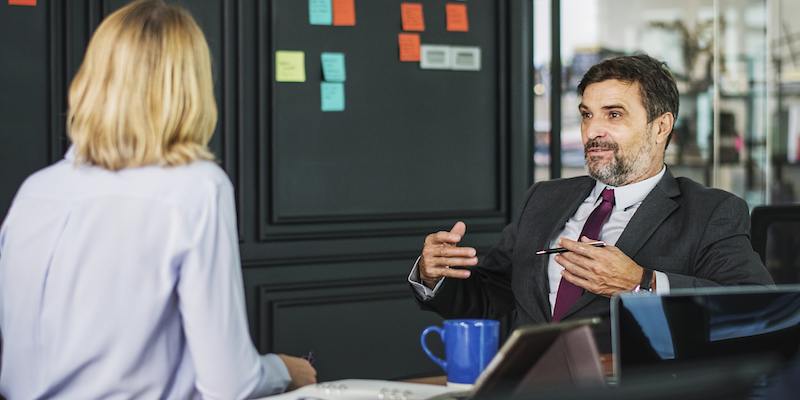 What is the best way to choose an IT services consultant in Canada?
Choosing an IT consultant in Canada that is right for your business can be a daunting task. The market for IT support services across the country is booming as even small businesses are becoming more technologically reliant. Competition in the market is fierce, and it can be very intimidating to choose the right company for your business.
While there seems to be an endless number of Canadian IT services consultants at your disposal, it is certainly not a one-size-fits-all industry. There are some key factors to look at when deciding upon a company that is best suits your business.
1. Location
It is important to think about the location of an IT services company in proximity to your own business. While a lot of IT support can be done offsite, having access to fast and reliable onsite support when it's required is very beneficial to sustaining normal business operations. Most large IT services companies operating in Canada are headquartered in major cities like Toronto, Ottawa, Montreal and Vancouver. But many have extended their reach to smaller Canadian cities as more young, tech-savvy entrepreneurs opt to launch their businesses in regions away from city centres.
A good IT services company will be aware of this trend and will have taken the steps to broaden their services to reach other markets. This is good news for smaller businesses operating outside of major cities.
2. Response Time
How quickly can your business expect IT support should a problem arise? Do they have enough staff to quickly respond to issues, whether it be offsite or onsite?
Major US IT support companies have taken notice of Canada's growing technological landscape, and have begun to infiltrate the market. Based on name recognition, it might be tempting to use their services. However, if their operations are based primarily south of the border, this will likely have an impact on the speed at which they can meet the demands of Canadian businesses, particularly smaller business that operate outside say, Toronto.
3. Experience
Think about the experience the company has, not only within its market, but also its experience with the system and software your company uses. Do they have experience working with companies in your industry or with needs similar to yours? Are they adept at troubleshooting custom software?
Is the company continually growing and expanding in order to reach a broader clientele? Often, smaller IT services companies offer specialized support to a niche market.
4. Reputation
Word-of-mouth and online recommendations are another factor to consider. Look for a company that has built a solid reputation among clients. Ask for references. Look at the company's partnerships. What expertise does the company and its staff hold? The longevity of their client relationships will give you an idea about their commitment to upholding a certain level of expertise.
5. Price
Getting a cheap or "good" deal may be tempting, but remember that if it sounds too good to be true, it likely is. The fact is, you get what you pay for. Solid IT support can make or break the productivity and efficiency of your business operations. Of course it is important to find an IT services company that fits within your budget, but choosing solely based on price could end up costing you more in the long run.
6. Levels of Support
When thinking about pricing, it is also important to ask a company what levels of support they offer and which level would work best given your budget and your needs. A good IT services company will work with you to find the right support level for your business.
7. First Impression
No matter the size of your company or the level support you need, a good IT services company should make you feel reassured right from the get-go. As a prospective client, ask yourself, is the company willing and able to answer your questions? Are they eager to meet your expectations? Would you feel secure and comfortable in entrusting your business with their company? How a company approaches potential clients says a lot about how they do business.
Even if your business is a small fish in a big pond, your IT services provider should ensure quick, reliable and efficient support. Entrusting an outside company with keeping the backend of your business operations running smoothly is something that should take some solid consideration. Choosing an IT consultant in Canada is a major step in ensuring the technological health of your business.