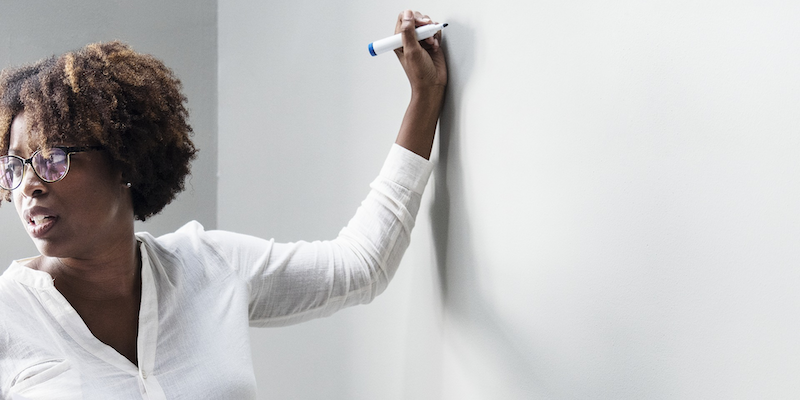 IT Services

– 4 min read
June 11, 2019
Top 5 Questions to Ask Your IT Consultant
The benefits of hiring an IT consultant far outweigh any costs despite any initial reservations many businesses often have. Yes, it is an added cost, and yes, access to your computer and business functions are provided to a third-party. It may seem unnecessary, even risky, to outsource such a fundamental and crucial aspect of your operations to a person who isn't within your core staff. However, keeping your network running at its maximum efficiency has a direct impact on every aspect of how a company runs. Unless your company employs a full-time IT professional, your business will always be at risk.
What is an IT consultant?
Internet Technology (IT) consultants have many roles beyond just being a "troubleshooting" service. Having a solid IT consultant working for your business means that your company remains one step ahead of any potential trouble.
The major benefits of hiring an IT consultant are:
1. Planning
An IT consultant will consider your company's needs when building a well-rounded plan for the services they will be providing. From privacy and security, to backing up data, to keeping up to date with economic and industry trends that could impact your business—the right IT consultant will look at all aspects of a company's operations to ensure the business is always thriving.
2. Time
Delegating internal staff to monitor and maintain your network is not only sacrificing expertise in your own field, but it also cuts into employee productivity. If a company enlists its own staff to take on the task of IT management—especially if they aren't actually fully trained in the process—it takes away from the time the employees could be using towards utilizing their skills to better the business. Keeping on top of the newest cybersecurity developments and threats is not a part-time job.
3. Cost
Between planning and time, it all boils down to cost. Paying an employee without the expert knowledge of an IT consultant to take on the role will cost the same or more—and often without the same results.
IT consultants are at the front-of-the-line in everything happening in the industry.
4. Prevention
IT consultants are at the front-of-the-line in everything happening in the industry. They know all about new cyberattack trends. They are aware of how the industry is being impacted by political and economic factors. They can help your business minimize damages caused by potential risks that they are trained to notice.
5. Recovery
Should any emergency happen that threatens a business' data and operations, your IT consultant will have had a strong backup and recovery plan in place. That means your business can not only overcome any threats, but can more quickly and smoothly resume its normal operations. The best time to retain an IT consultant is before you think you need to!
Top 5 Questions to Ask Your IT Consultant
What level of expertise do you offer?
What does the transition period entail?
Are my needs compatible with what you offer?
How much support can I expect?
How transparent is your client feedback?

With so much on the line, it is important to choose an IT consultant carefully. When making a decision, there are a few questions that you should ask:
1. What level of expertise do you offer?
This is the first and most important question you should ask when considering an IT consultant.
Are they able to provide you with the level of service that you require?
Are they skilled and knowledgeable in your field?
Can they relate to your business and its needs and goals?

Ask for references.
2. What does the transition period entail?
Hiring an IT consultant requires a certain period of transition and change as they reconfigure your network and integrate their services in your operations. Be aware of the time this could take and how it may impact your staff.
3. Are my needs compatible with what you offer?
Always make sure that your IT consultant is knowledgeable in the software your company uses. Especially if your company uses newer or lesser-known software. Don't assume all IT service providers are skilled in all aspects of technology.
4. How much support can I expect?
Do they offer remote services? If you may require assistance in-house, it is important to choose a provider that is within your geographic proximity. Are they offering support only during business hours, or 24/7 even on weekends? Depending on your needs, these are all things to consider.
5. How transparent is your client feedback?
Online reviews are always best taken with a grain of salt. Besides word-of-mouth or reputation, IT services providers rely on a strong online standing. Customer complaints that are dealt with professionally in a public forum resolve further negative publicity. No business is safe from bad reviews, but how it is handled and how the complaints are remedied are indications of how a company is run.
While it may seem like a difficult and questionable decision, hiring an IT consultant is one of the best decisions a company can make. By asking the right questions and considering all your business needs, finding the most suitable IT consultant is much easier than you might imagine.
If you're interested in discussing your IT, get in touch with CITI. We'll do an in-depth intake session so we can get to know your organization's IT history and current IT requirements.